Your Nanny Tax Solution
If you employ a nanny, babysitter, or caretaker, save time, frustration and money when navigating the nanny tax. Track time, create paychecks, generate required reports and more.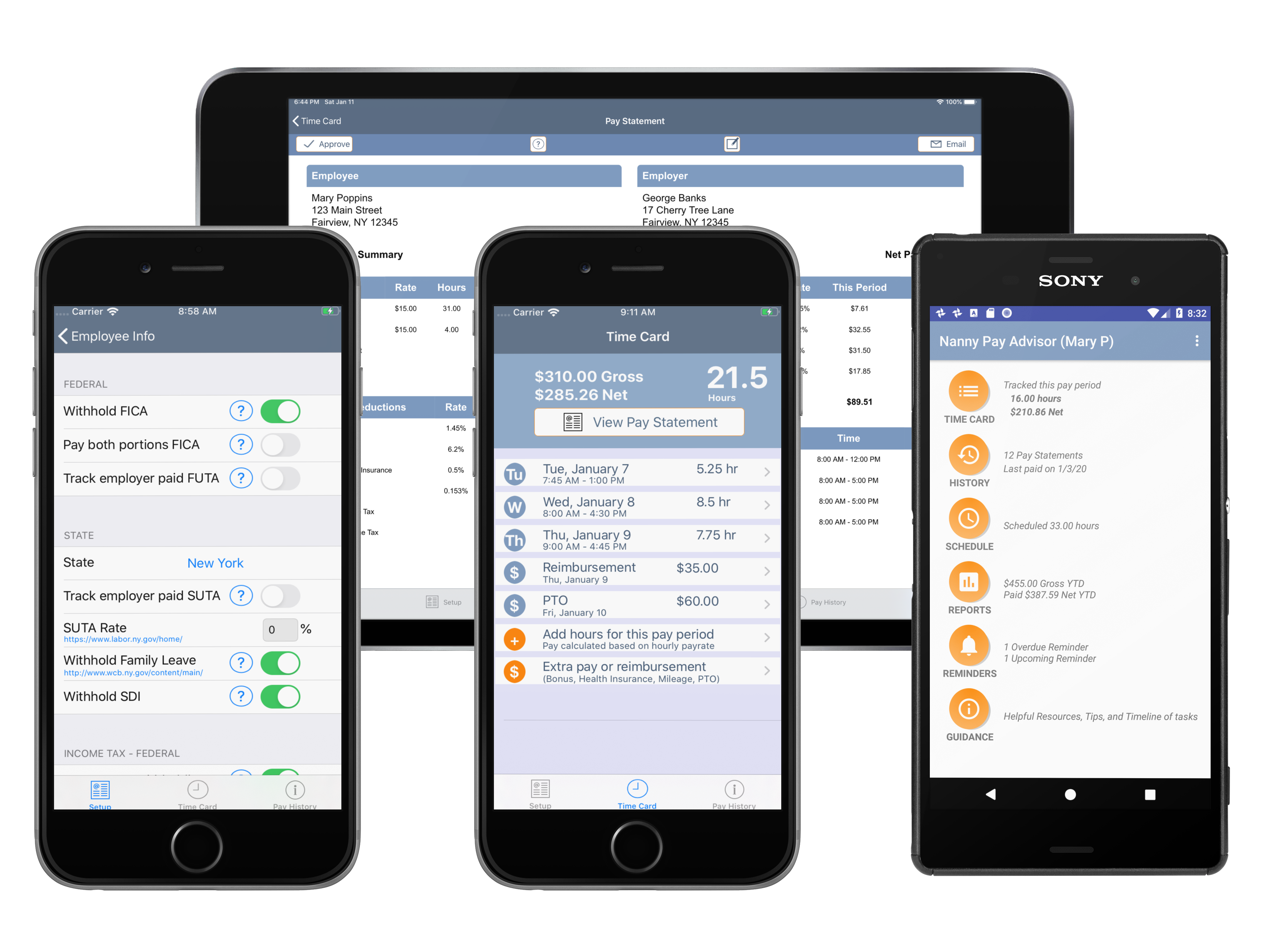 Expert Guidance
Step by step advice for employing a household employee and paying them legally.
Affordable
Developed as an affordable nanny tax solution for on the go parents by on the go parents.
Convenient
Track time, create paychecks, and generate required reports all from your mobile device. Use it when and where it's most convenient.
Nanny Pay Advisor Feature Overview
Straightforward Pricing
Developed as an affordable solution for on the go parents by on the go parents, Nanny Pay Advisor guides you through the steps needed to pay your nanny or caregiver legally. You'll save a fortune over a full service payroll provider such as HomePay by Care.com or HomeWork Solutions.
Start your free trial of our Premium features today!
Basic
Free Guidance with limited Tool access
Premium
All the Guidance, Tools and Support you need to successfully navigate the Nanny Tax
Our users love us
And we love them!
Wonderful App + Wonderful Seller
This app has everything you need to calculate pay for your caregiver, plus any taxes associated with it if applicable. You can do a mix of nanny share rate with full rate, PTO, bonus, holiday, etc. Michelle provides very prompt responses to feedback. Very satisfied with it & so far the only holistic app I've found to take care of nanny pay. No more spreadsheets, hooray!
Amazing app that does all of the heavy lifting in figuring nanny taxes. The developer is also very receptive to suggestions for new features.
Very helpful app
Trying to navigate nanny taxes was overwhelming but this app has been extremely helpful.
Very helpful app for tracking payments! Offers many useful features.
FAQ's
Some of the questions we are asked regularly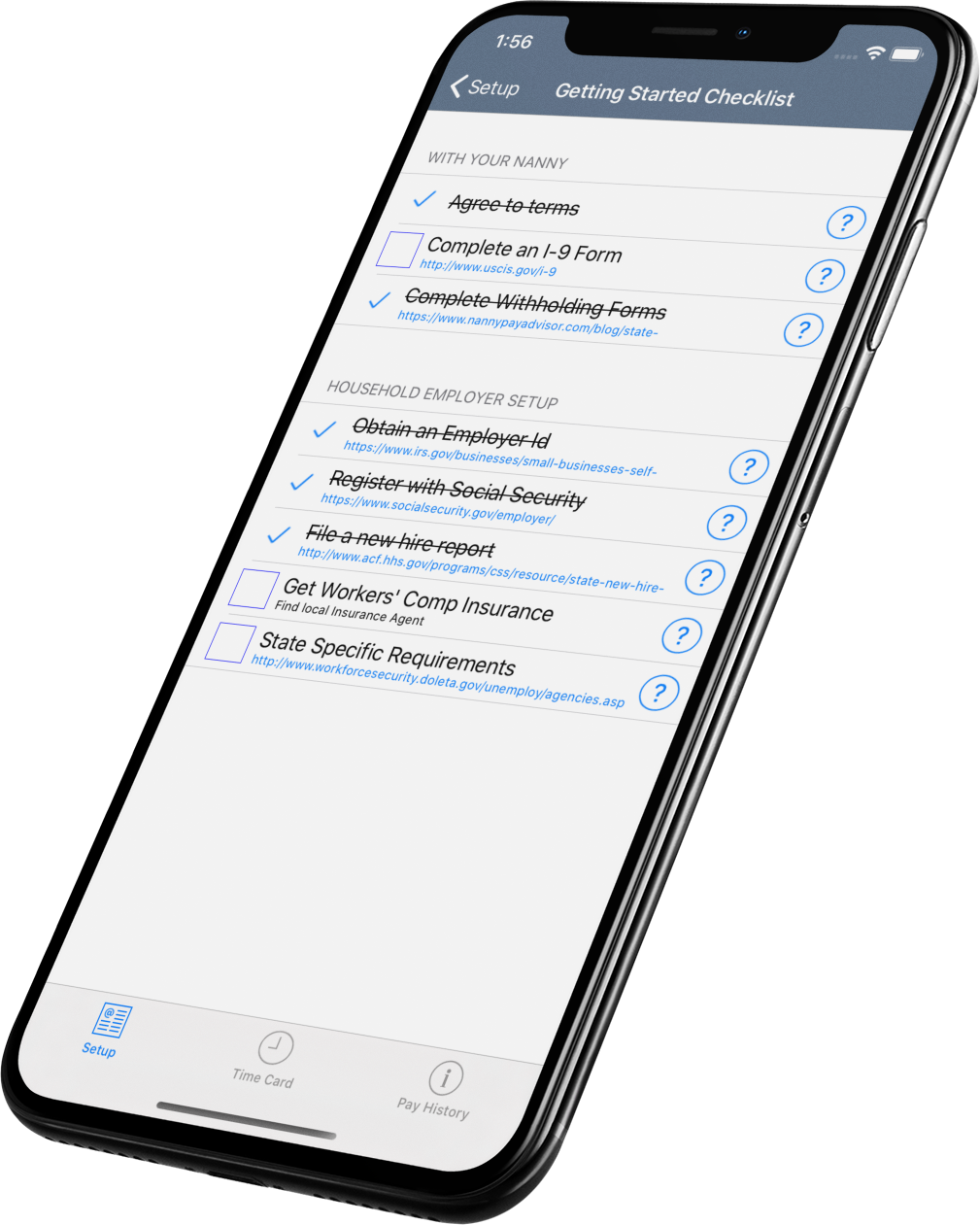 Get Nanny Pay Advisor Today
Free to Download. Interested in our Premium features? Start your free trial today!
Get in Touch
Have a question? Want to request a new feature? We'd love to hear from you!